Bandages For Ukraine With Everyday Hero Project, CHE RELIEF: UKRAINE, Ukrainian Children And Purple Noodle Is Helping With Ukrainian Refugee Relief Efforts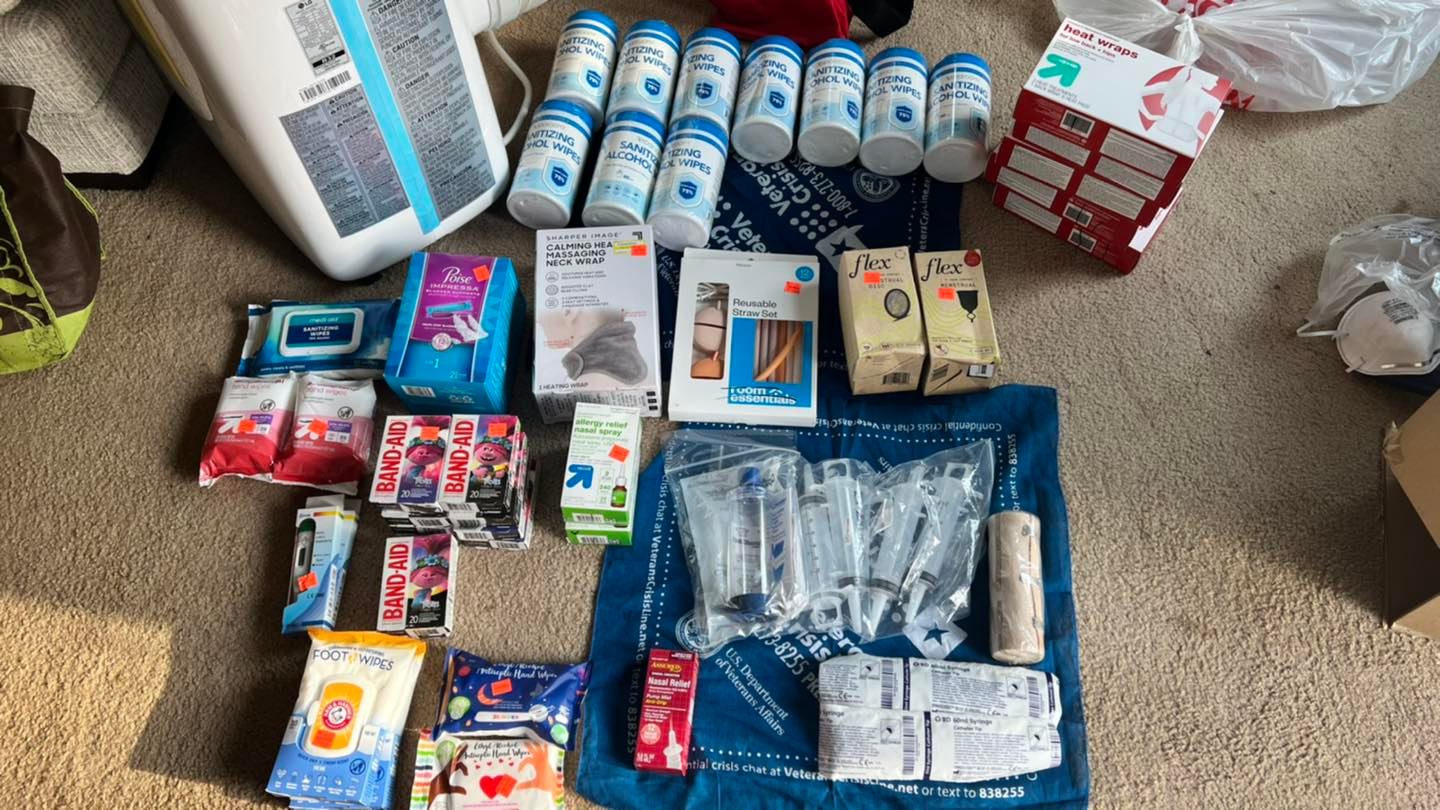 Bandages For Ukraine, Everyday Hero Project, CHE RELIEF: UKRAINE, Ukrainian Children, and Purple Noodle come together in a collective effort to help the groups working in Ukraine.
Minneapolis – On February 24th, the world watched in horror as the Russian Army invaded Ukraine. Everyone knew that they needed to mobilize. Inspired by the mayor of Columbia Heights, 'Minneapolis, Purple Noodle Marketing put together a website called www.BandagesforUkraine.com to amplify the needs of groups working in Ukraine.
In 2022, a coalition of volunteers from the United States will depart for Poland to deliver Humanitarian Supplies to those in need. This initiative intends to bring donations and supplies, including Medical Supplies, insulin, HIV PreP medicine, and more. This initiative will be part of an ongoing effort to provide aid to countries suffering in the wake of the Russian Invasion of Ukraine.
With their reliable partners, Che Relief – Ukraine, Ukraine Children, Purple Noodle, Ukraine Children, and Bandages for Ukraine will be running a donation drive these next few months and are asking for medical supplies. Supplies can be dropped off Monday – Friday from 8:00 – 4:30 at Columbia Heights City Hall 590 40th Ave NE, Columbia Heights, MN 55421 or mailed to 940 44th Ave NE #21282, Minneapolis, MN 55421.
The new organization desires to be part of an ongoing effort to provide aid to countries suffering in the wake of war or natural disaster. It intends to raise funds to obtain the supplies and donations as they are looking to plan continuous trips every month or two until the war is over. We will be delivering supplies to our sister city, Łomianki, Poland, and other countries supporting Ukrainian refugees.
The contributors of this coalition expect that by providing these supplies, they can help improve the quality of life for those struggling in Ukraine and the surrounding countries that have stepped up support for the Ukrainian Refugees. Their desired outcome is to deliver supplies to their contacts in Poland, who will, in turn, deliver the goods to the various hospitals in Ukraine. The contributors understand that the only way to be successful is if they can provide relief to those in need and help to improve the quality of life for those who are struggling.
For more information on the recent relief history, visit: https://www.everydayheroproject.org/aloharelief, or to sign up as a volunteer, please contact Catalina Tiamson at 808.389.1518 (Everyday Hero Project). Bandages for Ukraine coalition email: [email protected]
Monetary donations may be made to https://www.gofundme.com/f/bandages-for-ukraine-humanitarian-aid-4-refugees and
https://paypal.me/everydayheroproject
Contributors can receive 501(c)(3) tax donation receipts from Everyday Hero Project 501c(3). Please email receipt requests to [email protected] and include their name, address, photos (of receipts, goods, or cash/check), and total cash value. Bandages for Ukraine project budget will be given upon request as they are operating with complete transparency.
Resident Verified and Trusted Donation Station Staging Areas
Goods can be mailed to these addresses and go directly to where needed or as specified by donors.
Specify BANDAGES FOR UKRAINE on ALL packages, deliveries, and shipments to these locations so they can be appropriately distributed to our teams on the ground for trusted dispersal.
UNITED STATES
Ukrainian Children: Contact Mark J Lindquist at 808.777.0338
1315 South Main St. Winston-Salem, NC 27127
Everyday Hero Project: Contact Catalina Tiamson at 808.389.1518
15-1285 Auina Rd Pahoa, HI 96778
Purple Noodle Marketing: Contact Ed Higgins at 612.208.2812
CHE Relief: Ukraine, Bandages for Ukraine: Contact Steve Lyles: 310.666.5625
940 44th Ave NE #21282 Minneapolis, Minnesota 55421
IF ANYONE HAS CARGO/DONATIONS OVER 1,000 LBS WAITING TO BE TRANSPORTED to Poland or Ukraine, please send an email to [email protected] and include: Name, Phone #, Address of where goods are, Weight, and a Detailed Supply List
Contact: Ed Higgins (612)208-2812
Everyday Hero Project is a nonprofit 501 (c)(3) stewardship program dedicated exclusively to assessing the needs of emerging, global communities and working with community leaders to provide resources, tools, and education for success. Everyday Hero Project involves more than 10,000 youth and adult volunteers worldwide. For more information, visit www.everydayheroproject.org, or call 808.389.1518
Ukrainian Children is a nonprofit 501(c)(3) based in Winston-Salem, NC, with boots on the ground in Ukraine. Our founder, Mark J. Lindquist, is a nationally recognized motivational speaker and world-touring entertainer who sings the National Anthem for the NFL and Monday & Thursday night football. He is currently in Kyiv, Ukraine, conducting humanitarian missions and coordinating missions to support the people of Ukraine.
Bandages for Ukraine's mission is to mobilize and organize global communities to provide relief for Ukrainian refugees. They set up infrastructure with locally trusted sources and resident volunteer bases unique to every area based on need and available resources.
Media Contact
Company Name: Everyday Hero Project
Contact Person: Ed Higgins
Email: Send Email
City: Minneapolis
State: Minnesota
Country: United States
Website: www.everydayheroproject.org/bandages-for-ukraine