New book "The Strategic Planning Workbook" by Sarah Joy is released, a practical, interactive approach to small business planning that cuts through the noise and provides immediate results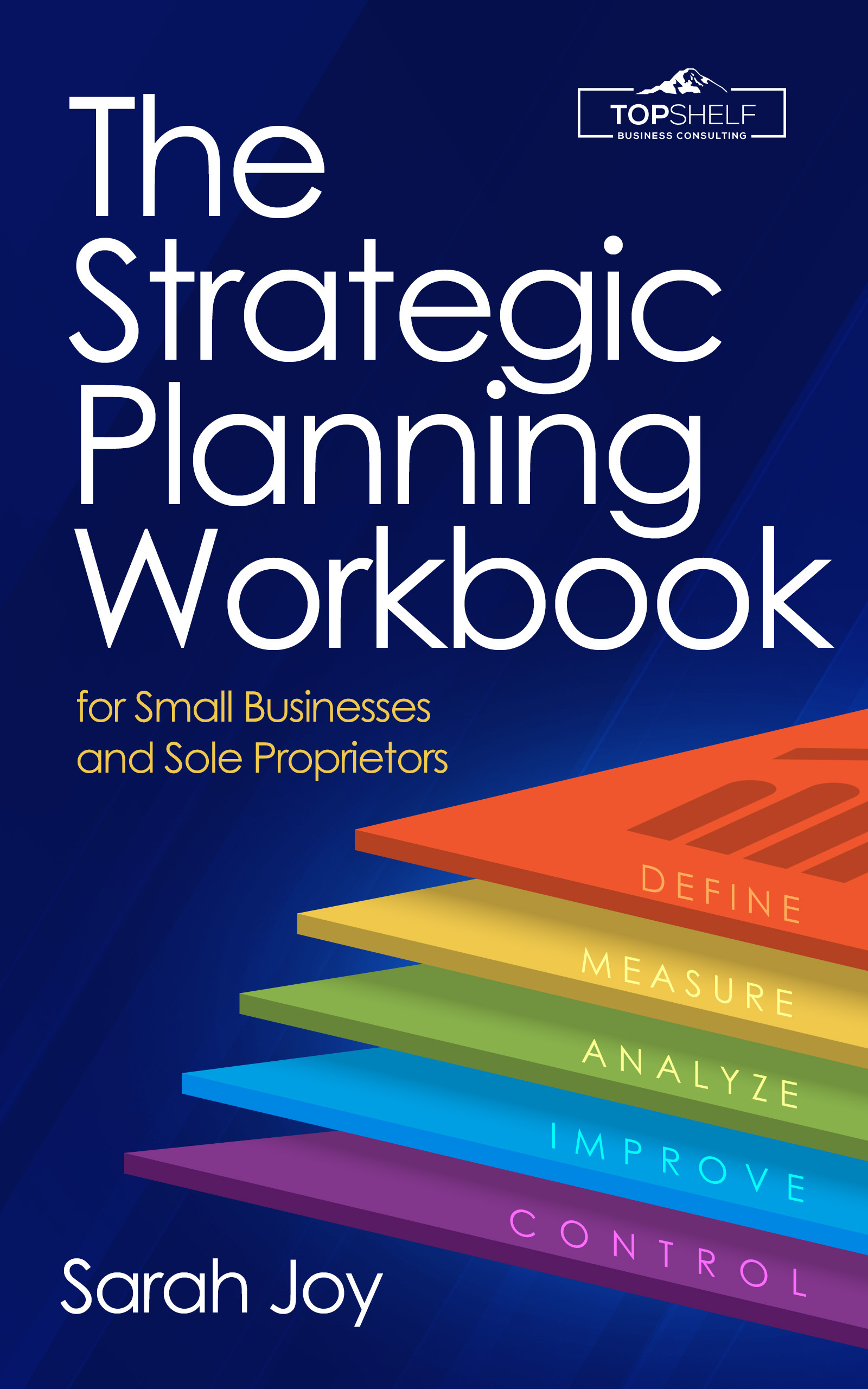 "The Strategic Planning Workbook" by Sarah Joy has been released worldwide. This 210-page workbook is designed to simplify small business planning, transforming the overwhelming, often confusing process into a step-by-step guide without platitudes or confusing jargon. The author uses her own experiences as a process management consultant – and her frustrations with the common flaws of other business books – to create a unique approach that breaks planning into digestible pieces.
By working through this book, small business owners and sole proprietors will assemble the essential pieces of an actionable business plan. The prompts, guidance, and fillable sections of the workbook are focused on getting organized and making your business thrive, laid out in a logical sequence that provides both general education and specific results. This concise, no-nonsense wisdom (coupled with interactive, real-world planning) provides the structure that so many entrepreneurs need to get their businesses off the ground.
The Strategic Planning Workbook (ISBN: 9798985794274) can be purchased through retailers worldwide, including Barnes and Noble and Amazon. The paperback retails for $24.99. Wholesale orders are available through Ingram.
From the back cover:
Are you sick of reading boring, lengthy, jumbled business planning books that do little to actually help owners succeed in business? So am I! Which is the reason I wrote this book. My strategic planning book cuts to the chase and just helps you write the plan. It's not hype, it's not a lot of flowery reading, it's just the work itself. And it's designed to serve the business owner's NEED. It's a writable workbook featuring a cool, manageable, hands-on activity after each short, to the point chapter. If you're reading this you need something that won't waste your time, but instead return it to you in spades. My offer is to get you through a planning session in as little as a weekend if you are hell bent on finishing, and within a short month as a side project if simply focused, with the potential for immediate implementation upon completion. Because I want to help you succeed!
About the author:
Sarah Joy is a self-made sole proprietor who got her start by selling blogging and marketing services to small business owners in her then local town of Olympia, Washington. That morphed into strategic marketing planning and eventually into operational planning as well. At some point she noticed consistencies in the places small business owners were struggling, and that led to the birth of the planning process that you can now find in this book. She's helped a myriad of over 4 dozen businesses in her time as a consultant and continues to seek out new and challenging clients. When she is not busy working, as a true Pacific Northwest native she can be found outside rain or shine enjoying nature's slopes or trails or waterways.
About Manhattan Book Group:
Manhattan Book Group ("MBG"), located on Broadway in New York City, is a registeredtrade name of Mindstir Media LLC. MBG is widely known as a premier hybrid bookpublisher. We have combined the best of traditional publishing with the best of self-publishing to provide authors with the "best of both worlds" in a sense.
To learn moreabout MBG, visit https://www.manhattanbookgroup.com/
Media Contact
Company Name: Manhattan Book Group
Contact Person: Jen McNabney
Email: Send Email
Phone: 212-634-7677
Address:447 Broadway 2nd Floor #354
City: New York
State: New York
Country: United States
Website: https://www.manhattanbookgroup.com/