The Indie Spotify Bible Features 3,000+ Spotify Playlists That Can Expose Artists To New Listeners And Help Grow Fan Bases
David Wimble has been publishing music directories for more than 21 years. A prominent face in the DIY music scene, his work has connected artists with playlist curators and helped many talents be discovered by listeners and producers alike. The Indie Spotify Bible provides artists with detailed contact information for thousands of Spotify playlists sorted by genre.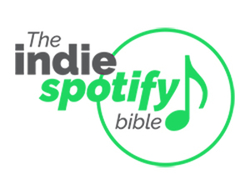 Spotify is one of the largest growing online music markets in the world and one of the best ways for listeners to find new music. For over 20 years, David Wimble has been creating directories to help artists connect with music industry and take advantage of the growing online music market. Available in e-book PDF format, The Indie Spotify Bible has contact information for more than 3,000 Spotify playlists that will help your band get noticed and obtain unique listeners.
With more than 220 million people who listen to music on Spotify, it is one of the best ways for bands to share their music with the masses. As one of the most effective forms of music exposure, the Spotify playlist is a collection of songs grouped together and available to play with one click. Playlists can be curated to fit a certain mood, feature a specific music genre, or showcase a mix of styles. These playlists provide listeners with a list of artists and songs that fit their existing music needs, and for this reason is one of the top ways for artists to garner new music fans.
Finding the right playlist curator can be a great way to jump-start an artist's career, but oftentimes it is difficult to effectively connect with them. The Indie Spotify Bible provides artists with accurate contact information including email, location, urls, social media profiles and number of followers of Spotify curators across the globe. Listings are sorted by genre so that artists have an easier time finding the right fit for their music for submissions.
The Indie Spotify Bible available instantly after purchase, is one of the most comprehensive music directories ever compiled. Breaking into the online music industry can be tough, but having the resources needed to connect you with the right curators can provide new opportunities to gain new listeners and continue to grow your music career. Don't miss the opportunity to become part of the largest music library in the world, and take the next step in promoting your own unique brand of music.
For more info. about The Indie Spotify Bible available now visit https://indiespotifybible.com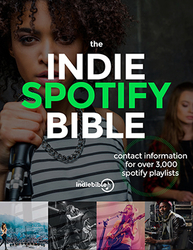 Media Contact
Company Name: 3000 Records
Contact Person: Terrance Schemansky
Email: [email protected]
Phone: (888) 463-4336
Address:P.O. Box 285
City: Fenton
State: MI
Country: United States
Website: https://indiespotifybible.com