Focusky Officially Releases Its Free Presentation Maker for Windows and Mac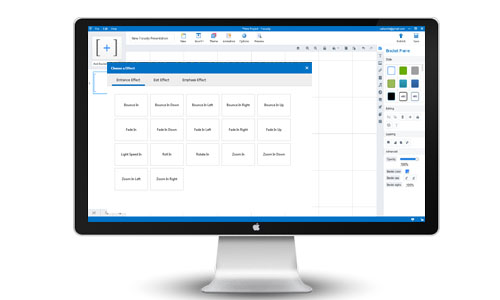 Focusky, the trusted name in software development, has officially released its free presentation maker that users can use to prepare business presentations on Windows and Mac devices.
Focusky, a software company committed to improving the quality of business presentations prepared by individuals and companies, officially released its free presentation maker recently. It says Focusky will enable companies to create mind-blowing and killer HTML presentations that will yield desired results.
Focusky has developed several presentation software in the past, but none of them can be compared to the recently released free presentation maker in terms of acceptability and usability. It is reported that hundreds of thousands of users are already using Focusky to create convincing business presentations. Also, users' reviews of the software show that it is indeed a masterpiece from the industry expert.
The free presentation maker will reduce the time needed to create impressive presentations because everything has been put in place to quicken the process. There are tools available on Focusky that users can hardly find in any other presentation maker, and these ensure that users have a smooth experience. In the words of Jason Chen, President of Focusky, "We have put in a lot of effort to equip users with the sophisticated tools and features needed to create powerful business presentations. We did our research before proceeding to develop Focusky. So, we can confidently assure users that they will have the best user experience by using this software to prepare presentations".
Focusky, unlike most other presentation makers, is free to use. The company says it is committed to ensuring that startups and SMEs have access to the best software to go about their business without having to bother about any extra cost. The free presentation maker can be used to create exceptional presentations that may include animations and other media. Users who want to be able to tweak their presentations further with even more advanced tools can subscribe to the standard, professional, or enterprise packages. Users can get detailed information about these packages here: https://focusky.com/.
About Focusky
Focusky is an IT company that focuses on providing free presentation and animation video creation software to individuals and businesses. It aims to ensure users get cost-effective yet robust software that will give users the outstanding user experience they deserve. The company has its users in mind from research and development to release of their software.
Media Contact
Company Name: Focusky
Contact Person: Elsa D. Arnold
Email: Send Email
Phone: +86 020-61972665
Address:G/F, Far East Consortium Building, 23 Des Voeux Road, Central
Country: HongKong
Website: http://focusky.com/