Global Tire Market Report, Industry Overview, Growth Rate and Forecast 2024 – IMARC Group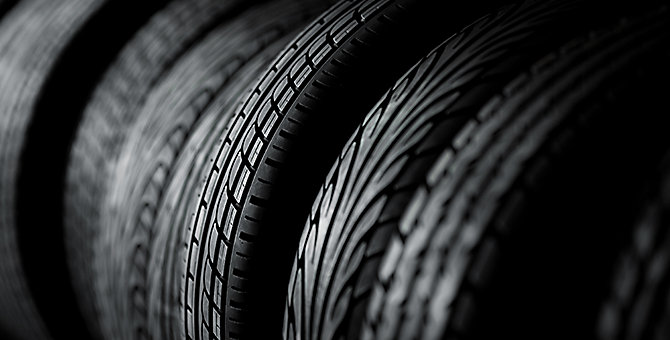 Global Tire Market to Reach 3.9 Billion Units by 2024, Stimulated by Thriving Automotive Industry – IMARC Group
The global tire market is currently being driven by the thriving automotive industry, along with the launch of innovative product variants, such as non-pneumatic, green and eco-tires.
As per the latest report by IMARC Group, titled "Tire Market Report: Global Industry Trends, Share, Size, Growth, Opportunity and Forecast 2019-2024", the global tire market size reached 3.1 Billion Units in 2018, exhibiting a CAGR of 4.3% during 2011-2018. Tires refer to ring-shaped, pneumatically inflated structures which are attached to the rim of a wheel. They are primarily manufactured using natural or synthetic rubber, wire, fabric, carbon black and other chemical compounds. Tires help in providing a gripping surface for traction and serve as a cushion for the wheels of a moving vehicle. They efficiently transfer the vehicle's load to the ground and can withstand the tractive force between the surface of the road and the vehicle. They also aid to reduce the impact of vibrations and absorb shocks, thereby enhancing the overall performance of the vehicle. They are widely installed in various vehicles such as cars, buses, trucks, tractors, forklifts, aircraft, bicycles, motorcycles, wheelchairs, shopping carts and perambulators.
Global Tire Market Trends:
A thriving automotive industry is one of the key factors driving the market growth. Rapid urbanization, increasing population growth and mounting disposable income levels have led to an increase in the demand for passenger and commercial vehicles which, in turn, is proliferating the sales of tires across the globe. Apart from this, manufacturers are continually engaging in research and development (R&D) activities to improve rubber quality and tire design. This has resulted in the launch of new product variants in the market that offer greater mileage and improved performance even in extreme weather conditions. Manufacturers are also investing heavily in the development of non-pneumatic tires (NPT) or airless tires, which are not supported by air pressure, and hence will not deflate under any circumstances. These tires are also projected to offer lower rolling resistance for higher fuel economy and superior handling. Furthermore, the development of green and eco-tires, along with growing awareness about their benefits, is also expected to catalyze the market growth. Looking forward, the market volume is anticipated to reach 3.9 Billion Units by 2024.
Get a PDF Sample for more detailed market insights: https://www.imarcgroup.com/tyre-manufacturing-plant/requestsample
Market Summary:
On the basis of the segment, the market has been bifurcated into OEM and replacement. Amongst these, the OEM segment accounts for the majority of the overall market share, owing to the increasing sales of both passenger and commercial vehicles.
Based on the application, passenger cars/light trucks represent the most popular application segment. Other major segments include commercial tires (trucks) and commercial tires (off- highway).
On the geographical front, the market has been categorized into India, Japan, Europe, China, Russia, the United States and Brazil. Currently, China holds the leading position in the market.
The competitive landscape of the market has also been analyzed in the report with some of the major players being Bridgestone Corporation Japan, Groupe Michelin France, Goodyear Tyre & Rubber Co., Continental AG Germany, and Pirelli & C. S.p.A.

Browse similar reports by IMARC Group
Pakistan Tyre Market Research Report and Forecast: https://www.imarcgroup.com/pakistan-tyre-market
India Tyre Market Research Report and Forecast: https://www.imarcgroup.com/india-tyre-market
About Us
IMARC Group is a leading market research company that offers management strategy and market research worldwide. We partner with clients in all sectors and regions to identify their highest-value opportunities, address their most critical challenges, and transform their businesses.
IMARC's information products include major market, scientific, economic and technological developments for business leaders in pharmaceutical, industrial, and high technology organizations. Market forecasts and industry analysis for biotechnology, advanced materials, pharmaceuticals, food and beverage, travel and tourism, nanotechnology and novel processing methods are at the top of the company's expertise.
Media Contact
Company Name: IMARC Group
Contact Person: Richard Lewis
Email: Send Email
Phone: 6317911145
Address:309 2nd St
City: Brooklyn
State: New York
Country: United States
Website: www.imarcgroup.com