New Real Estate Note Website Launched to Meet Growing Demand of US Note Sellers
The New Website will meet the needs of people across the United States who want to sell their mortgage note or trust deeds.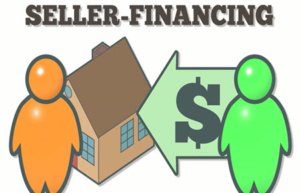 A new website recently launched to help those wanting to sell their mortgage note. The Annuity Company created the website to assist those who are interested in learning more about how to learn the value of their note, cash out their note, owner/seller financing, or other note buying programs nationwide.
'The Annuity Company' website can answer any questions a seller may have and connect them with an experienced buyer or broker. Mortgage notes are also known as a real estate lien note, or borrower's note. It is a promissory note secured by a specific mortgage loan as a written promise to repay a sum of money plus interest during a specified rate and length of time. An owner of a property will sometimes agree to accept payments from a buyer and create a note. When that note holder needs or decides it is time to receive a lump sum of money, instead of receiving a monthly payment, the note can be sold. This is where The Annuity Company and their new website come into play. There is a growing demand as note holders want to cash out due to a variety of reasons, whether they need to pay off debts, medical bills, or to retire and travel.
The Annuity Company is a note buying company located in California With experience in the "ins and outs" of the note world, and sometimes insider knowledge of what institutional funders are most likely to be interested in, The Annuity Company will help guide a note seller every step of the way. They specialize in mortgage backed notes.
The Annuity Company owner, John Williams states, "I can help the note holder navigate a system that is confusing for someone who may be doing this only once in their investing career." Williams continues, "In my latest transaction, which occurred in the relatively strong real estate market of Texas, I was part coach and advisor in helping the seller close the deal in time." Binder worked to make sure title and other problems were solved in time for the seller to pay off debts due to a family emergency.
The new website can help note holders discover their options, get answers and read up on current articles such as "How to sell your mortgage note" or "Learn the value of your note". The website also can answer questions such as "Can I sell part of my mortgage note?" or "What is seller financing?"
The Annuity Company can get free quotes and note analysis within two days time. For more information, please check out the new website visit: https://the.annuity.company/
Media Contact
Company Name: Local Blitz
Contact Person: Jane Darcy
Email: Send Email
Phone: 8587712060
Country: United States
Website: https://localblitzpr.com