Introducing DRH Media, a premier, full-service, paid advertising agency for e-commerce businesses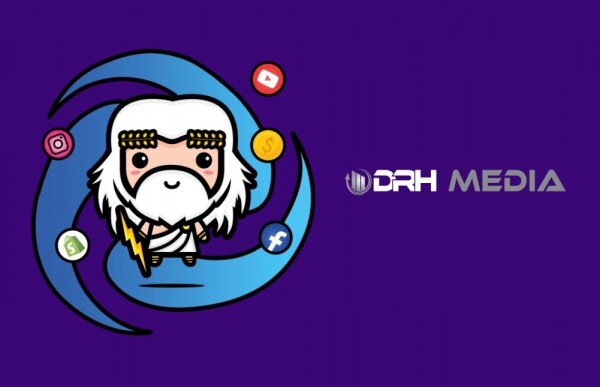 DRH Media is a premier, full-service, paid advertising agency that thrives on helping e-commerce businesses produce an exceptional ROI and accelerated growth.
It's the 21st century, and every brand and business have moved online, adding the internet to their marketing mix.
Recent research shows that 6/10 of customers expect brands to have content online about their business. 57% of businesses have acquired a customer through their company blog. 78% of Internet users conduct product research online. The number of marketers who say Facebook is "critical" or "important" to their business has increased to 83% in just 2 years.
From the aforementioned statistical pieces of evidence, it's obvious that engaging the services of paid advertising companies is not an expense; it's an investment! As an industry leader in this field, DRH Media, as ever, is aptly poised—with its dexterous, professional staff and years of experience in the e-commerce paid advertising field—to provide high-end solutions and cost-effective advertising services to its e-commerce clients.
DRH Media conspicuously differentiates itself from other paid advertising companies with its impeccable services, which has seen the company successfully generate a whopping $6+ million in revenue for its valued clients. According to a company executive: "At DRH Media, we help e-commerce businesses realize their true potential through social media marketing. We do away with the inefficiencies & formalities that plague most agencies. Our client case studies are a myth, and our waiting lists are longer than your complaints with your current marketing crew."
DRH Media's list of flawless paid advertising services is inclusive of Web Design Services, Content Creation, Email Marketing, Social Media Management, Instagram Growth, and PR Services, among other result-driven paid advertising services. "Whether you are looking to maximize your ad spend or seeking to generate a wealth of new leads for your growing e-commerce business, we are your one-stop shop for all your advertising needs," declared Taha, founder of the company.
DRH Media is a customer-centric company with customer satisfaction at the epicenter of its services. The company's values are enshrined in accuracy, performance, honesty and integrity. In its commitment to excel as leaders in the paid advertising industry, WTF has undergone some positive changes within the company over the past few months. Today, they can proudly say they are the quintessential blend of efficacy and quality services that has properly set apart their business model, making them the one-stop destination for paid advertising.
"When you decide to partner with DRH Media, you are choosing to work with industry experts who can help you make the best of your ad budget, expand your business, and elevate your sales to brand new heights," said Chris, Chief Marketing Officer of kid the company.
Undoubtedly, a testament to DRH Media's efficacy is the rave reviews its services have elicited from clients. Perfect paid advertising experience for my company. They completely understood our business and got the tone of voice spot on! We will definitely be using DRH Media again, and I'll personally recommend them to my colleagues. They are simply the best!" said a satisfied client.
To engage the highly personalized strategies, solutions, and campaigns of DRH Media, visit the company website and get in contact with their team.
Media Contact
Company Name: DRH Media
Contact Person: Taha
Email: Send Email
Country: United Kingdom
Website: https://drhmedia.com