Author Maria del Pilar Releases Her Latest Book, "Eve and Her Failed Loves"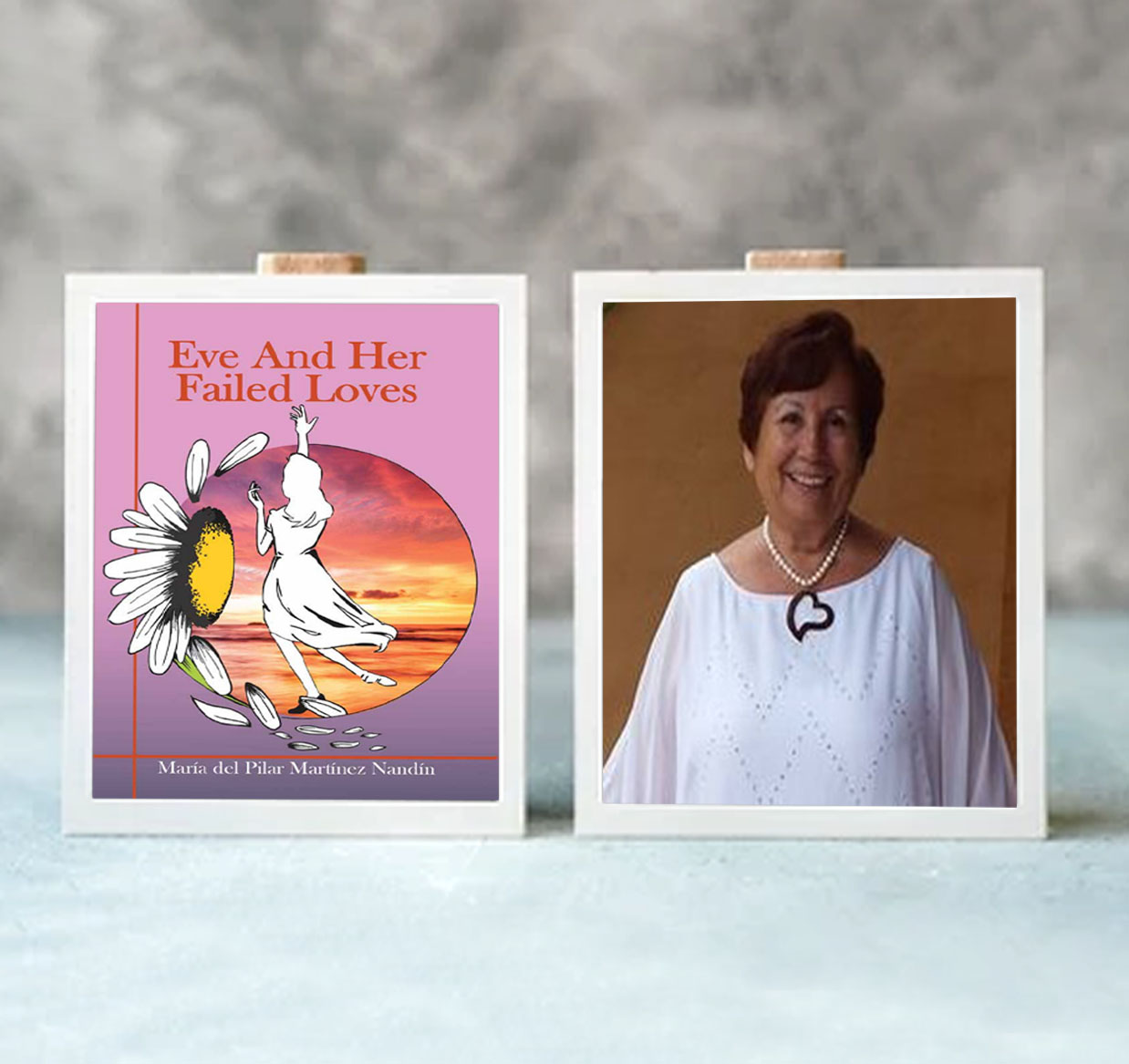 Author Maria del Pilar Martinez Nandin has released her latest novel, "Eve and Her Failed Loves." This book captures a girl's transformation into a woman and all the 'Adams' she comes across in her life. With a gripping narrative, the story delves into the impact various men have in a woman's life and the lessons that come with those experiences.
"Eve and Her Failed Loves" takes the readers across a riveting journey of finding and losing love. The protagonist, Eve, meets all kinds of men at different junctions of her life. All the 'Adams' are different in their characteristics yet similar at the core. Through these various 'Adams,' the author gives the readers a glimpse of all the kinds of men that are out there.
This story never fails to amuse and induce a chuckle. The reader is introduced in each chapter to various 'Adams' – a powerful man, a narcissistic man, a logical man, a sensitive man, etc. Life is unpredictable, and no one knows who they will meet and how that person will change their life forever. In 'Eve and Her Failed Loves', the author portrays that beautifully.
"This book is inspired from my own experiences. I have met some wonderful and not-so-wonderful men in my life. But they all taught me something or the other. All those good and bad experiences have made me who I am today", said the author. She further added, "Adam is an integral part of Eve's story, similarly men play an important role in women's life and vice-versa."
"Eve and Her Failed Loves," written by Maria del Pilar Martinez Nandin, is the story of every woman. Narrated beautifully, this book is filled with valuable insights about love and life. Available now for sale, Eve and Her Failed Loves promises to be a treat for all the book lovers out there.
Media Contact
Company Name: Global Summit House
Contact Person: Anna Reid
Email: Send Email
Country: United States
Website: https://www.amazon.com/Failed-Loves-María-Martínez-Nandín-ebook/dp/B09CTPB11Y/