Qiangjin Shares the Same style back support belt of celebrity
There is a popular variety show in China recently, in which 30 female stars compete on the same stage, which not only brings the audience a wonderful public performance, but also brings a lot of products with the same style, such as Zhang Yuqi's posture correction belt in training. As we all know, the beauty of a woman, in addition to the external appearance level, the most important thing is personal temperament. Because the appearance will go with time, and temperament can be immortal! Everyone hopes to have a dream of good temperament, but the fact is: long-term posture is not straight, low head playing mobile phone, including chest, hunchback, flat shoulders, neck forward leaning and other bad posture problems all come to the door.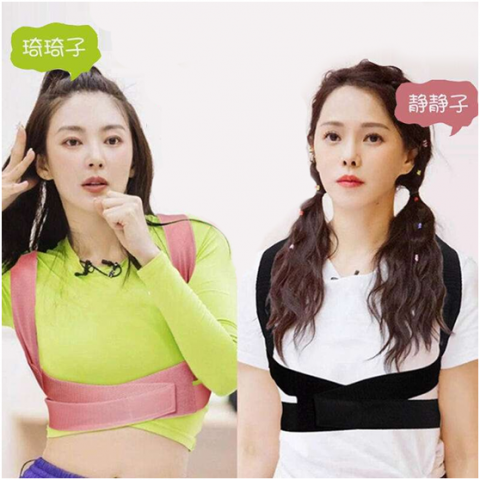 This back support belt is the first product we've launched for women's posture. It adopts ergonomic design, through the shoulder, spine to apply external forces, at the same time to save time to meet the needs of corrective body, easy to obtain confidence and elegant posture. In terms of fabric, it adopts the same style fabric from Decathlon. The delicate skin-friendly baby-grade material not only greatly improves the fit and breathability, but also makes it "invisible" to wear on the body. It is very comfortable to wear outside or inside, so there is no need to worry about stuffy and breathable. Compared with the traditional "back support belt", this belt is smaller and lighter. Its back adopts X-type design, which can automatically adjust the structure according to different body types. While stabilizing the back line, it keeps a good fit, making the pulling force on each belt more even. In this way, it can not only reduce the feeling of pressure under the armpits, but also effectively hide auxiliary breasts, making it more comfortable to wear. From the appearance, it is not only a plastic wear equipment, more like a fashion item! Hollow-out sexy bandage design, coupled with the charm of pink, night black these two colors, can meet the needs of daily life, sports fitness, or work, dating and other different scenes. Wearing it for 1-2 hours a day for about 3 weeks can help correct bad posture.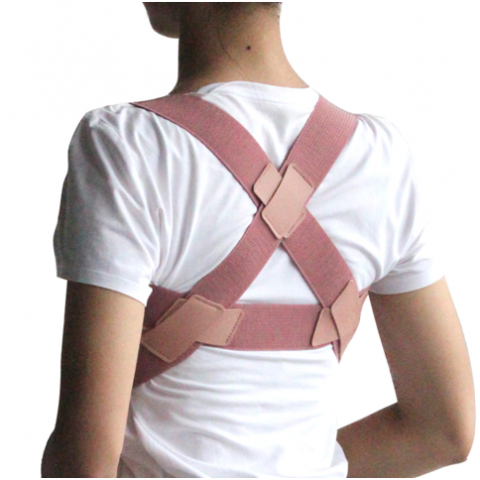 Media Contact
Company Name: Yangzhou qiangjing sporting goods co., ltd
Email: Send Email
Phone: 0086-15805251299
Address:103 Fumin rd, Fumin industrial park, Xiaoji town
City: Jiangdu
State: Jiangsu
Country: China
Website: https://www.isporten.com/